Introduction of Unisis
UNISIS CORPORATION Introduction of Hokkaido Plant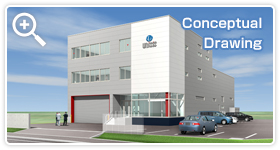 UNISIS is building a new plant in Kita-Hiroshima City,Hokkaido aiming to start full operation in Spring 2015.
---
1.Purpose of the Hokkaido Plant Construction
After the great earthquake in 2011 (Tohoku Region Pacific Coast Earthquake), Unisis started to consider the risk dispersion of production site as part of its Business Continuity Plan (BCP).
As a measure against the future risk of another big earthquake in or nearby Tokyo, Unisis decided to build a new plant in Wattsu Industrial Complex in Kita-Hiroshima City, Hokkaido (about 1,000 km away from Tokyo) in consideration of the following conditions.
・ Keep manufacturing all in Japan (Quality Maintenance)
・ Far away from Saitama Plant located nearby Tokyo
(For securing electricity supply from different power substation)
・ Area at low risk of natural disaster (Earthquake, Tsunami, etc.)
・ Area located close to big city and resourceful for plant activity
・ Easy access from Tokyo (by air)
2.About Hokkaido
Hokkaido is the northernmost prefecture of Japan and located in about 1000km (625 miles) away from Tokyo. (Please refer to the map at the bottom of the page.)
Although it is far away from Tokyo, easy access is available from Narita or Haneda Airport (Tokyo Area) to New Chitose Airport which is the major airport in Hokkaido. Therefore, transportation between the two prefectures is very smooth.
Sapporo City (Hokkaido's prefectural capital) is famous as the place where the Winter Olympics was hosted in 1972. Since Sapporo is a metropolitan city with rich natural environment, the city is one of the popular sightseeing spots in Japan and attracts people from all over the world. And the Hokkaido plant is located in the middle.
---
Hokkaido has a population of more than 5 million, and its area covers about 20% of the total land area of Japan. In another word, Hokkaido has high potential of providing good environment, experienced workers and reliable suppliers of various materials.
In addition, there are few risks of damage of an Earthquake and the Tsunami in Hokkaido. Even if natural disasters occur around Tokyo, procurement of materials in Hokkaido makes it possible to keep production, stable supply and Unisis's main philosophy "Japan Quality."
---
3.Characteristics of the Hokkaido Plant
Hokkaido Plant is aimed to complement operations of the Saitama Plant.
Briefly, Hokkaido Plant will be equipped with the equivalent facilities to maintain the product supply and the capacity of the complete production (from cannulae production to the assembly) at the same level of Saitama Plant until recovery from a disaster when Saitama Plant is damaged by natural disaster.
4.Planned Timeline of Construction
| | |
| --- | --- |
| April | 2014 : Start construction |
| November | 2014 : Completion of framework |
| January | 2015 : Complete implementing facilities |
| March | 2015 : Complete production validation |
| April | 2015 : Starting full operation of the plant |
5.Brief Summary of the Hokkaido Plant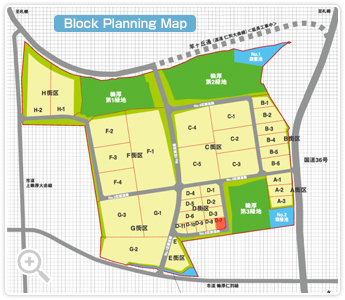 Location:
D-7 district, Wattsu Industrial Complex,
Kita-Hiroshima City, Hokkaido
Address:
1-2-8 Wattsu Industrial Complex,
Kita-Hiroshima City, Hokkaido
Total Site Area:
Approx. 1,500 Sq. Meters
(Building Area: Approx. 900 Sq. Meters)
Construction:
3-Story Reinforced-Steel Building
Number of Employees:
15 (at April 2015)
Activities:
Grinding, Machining and Assembly of
specialty needle for human and animal
---